BLS Provider Renewal
Class Details:
Certification:

American Heart Association (2 years)

Price:

$70

Date:

Time:

Duration:

2 Hours

Location:
Description:
This American Heart Association BLS Provider certification Renewal class is an Advanced CPR certification training class for Healthcare professionals who have previously completed the American Heart Association BLS Provider course within the last 2 years. Participants MUST bring their previous American Heart Association BLS Provider eCard with them to this BLS certification renewal course in order to participate. IMPORTANT UPDATE, you may participate in a BLS Renewal class if your current BLS certification is up to 30 days past the expiration date.

Participants will review how to recognize and provide care in respiratory and cardiac emergencies for adults, children and infants, with special emphasis on two rescuer, and Multi-Rescuer High Performance Team CPR, use of the bag mask and Automated External Defibrillator AED. This course is required for medical professionals, physicians, nurses, paramedics, emergency medical technicians, respiratory therapists, physical and occupational therapists, physician's assistants, residents or fellows, medical students and nursing students. In the past this course has had the following names, BCLS, BLS for Healthcare Providers. This course also meets the Advanced CPR requirement for Summer Camp Health Directors and Trip Leaders.

We can also provide this course on-site at your home or workplace. If you have a group of 8 or more people, we will come to you. Discounted pricing is available for groups of 11 or more people. Please call us or fill out the form on the Workplace Training page for more information or to set up training at your location.
Choose Class Date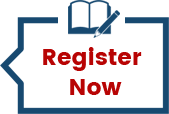 Special Instructions:
Participants MUST bring an American Heart Association BLS Provider eCard that is no more than 30 days expired with them to this renewal course
American Heart Association BLS Provider CPR AED certification eCard issued the day of class via email
Associated Occupations:
Athletic Trainer
Camp Health Director
Clinical Nurse Specialist
Clinicals
CNA
Dental Hygienist
Dental Laboratory Technician
Dental Office
Dentist
Dialysis Technician
More Occupations
Less Occupations