First Aid Blended Learning
Class Details:
Certification:

American Red Cross (2 years)

Price:

$79

Date:

Time:

Duration:

0.5 Hours

Location:
Description:
This American Red Cross First Aid Blended Learning certification course combines a 2 hour online learning class with a brief 30 minute in person hands-on skills practice and testing session. The course prepares individuals to provide care for a variety of first aid emergencies. The course consists of 2 parts: The online portion is the American Red Cross award winning simulation learning First Aid course and the in person portion is a hands-on First Aid skills practice and testing session. When you purchase this class you will be emailed the link to to sign up for and complete the online portion of the class (please note that it can take up to 2 hours to complete the online class)

Students must complete the online First Aid simulation learning course prior to the skills session, and bring the verification certificate to the skills session class. The online class can NOT be completed on a mobile device. It must be done on a computer.

Upon successful completion of the in person First Aid skills session you will receive the American Red Cross First Aid certification, valid for two years.

Please note this class DOES NOT include CPR AED. Here are our CPR AED certification blended learning class schedule and combined First Aid and CPR AED certification blended learning class schedule.

We can also provide this course on-site at your home or workplace. If you have a group of 6 or more people, we will come to you. Discounted pricing is available for groups of 11 or more people. Please call us or fill out the form on the Groups page for more information or to set up training at your location.
Choose Class Date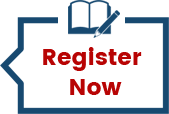 Special Instructions:
Participants must complete the online simulation learning course and bring the completion certificate to the skills session class
American Red Cross First Aid Certification issued the day of class
This class does NOT include CPR