Responding to Emergencies First Aid RTE
Class Details:
Certification:

American Red Cross (2 years)

Price:

$195

Date:

Time:

Duration:

8 Hours

Location:
Description:
The American Red Cross Responding to Emergencies comprehensive First Aid certification class, also known as RTE, meets the New York State Department of Health requirements for Advanced First Aid for Camp Health Officers and Camp Trip Leaders. This course is designed to provide individuals with first aid skills to care for those with life-threatening emergencies. The course provides an expanded, in-depth first aid format which allows participants to evaluate their progress in terms of skills competency, knowledge and decision making. You'll learn how to identify and care for a variety of medical emergencies including severe bleeding, shock, musculoskeletal injuries, and moving victims. The course also provides special information on what to do when advanced medical help is not available. First Aid Responding to Emergencies is designed for individuals who desire a thorough working knowledge of first aid procedures.

Please note this is a 2 day class, a total of 16 hours of training. Camp Health Officers and Trip leaders must also posess an Advanced CPR certification that is in its first year of validity. If you don't already have an Advanced CPR certification please enroll in one of our BLS Provider CPR AED certification courses.

We can also provide this course on-site at your home or workplace. If you have a group of 6 or more people, we will come to you. Discounted pricing is available for groups of 11 or more people. Please call us or fill out the form on the Workplace Training page for more information or to set up training at your location.
Choose Class Date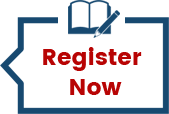 Special Instructions:
American Red Cross Responding to Emergencies First Aid Certification issued on the last day of class
Responding to Emergencies Participant Manual (ebook) provided
This class does NOT include CPR
Participants should also enroll in a BLS for Healthcare Providers CPR class
Associated Occupations:
Camp Health Director
Camp Trip Leader
General Knowledge
Less Occupations